Join us September 15th for the SW OK Women's Business Summit in Lawton, Oklahoma!  This one-day event is designed to encourage, support, and equip women in business throughout southwest Oklahoma.  Learn from high-quality presenters on a variety of topics, network and gain exposure for your business, and cultivate profitable business connections.
No matter what your business idea or ambition may be, you need a "BAIL" team of experts on your side.  Banker, Accountant, Insurance, Lawyer: a team of professionals who can advise and guide you in some of the most important aspects of starting and managing a successful business. We have representatives lined up who you can visit with throughout the day.
Agenda at a glance:
8:30 – 9:00 am – Registration and Check-In, Breakfast Opens

9:00 – 9:15 am – Opening Remarks and Welcome
Christina Woodson, Lawton Business Women

9:15 – 9:45 am – Maria Elena Duron, Speaker, Grow with Google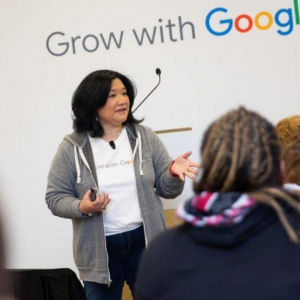 Maria Elena Duron is a digital marketing professional with more than 18 years experience in all aspects of digital initiatives for start-ups and all sized businesses.
This session explains how Google Search works and how you can improve a website's visibility with local Search Engine Optimization (SEO) and local search.
9:50 – 10:30 am – Cyndi Kane
Cyndi Kane grew up in Tulsa and Oklahoma City but has lived all her adult life in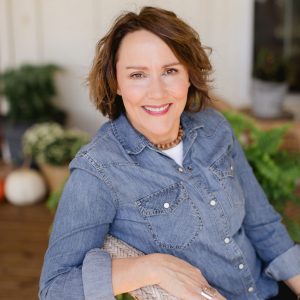 Pawhuska with her husband, Supreme Court Justice John Kane, raising their four kids in the little town made famous by the Pioneer Woman.
Cyndi began her life as a public-school teacher, then as an owner of a boutique clothing store.  Later she sold her store so she could homeschool her children, which she has done for the past twenty years.  Through the years, she has always had a "side hustle" of some sort:  radio talk show host, founder of a homeschool community, and retail buyer for her BFF, Ree Drummond, when she opened the Mercantile in 2016. Currently, Cyndi owns a business where she collaborates with Influencers to design kitchen products that she sells on her online store, House of Hyacinth.
Most recently, you might have seen her on Good Morning America and The Good Dish where she launched her best-selling cookbook, Save It Forward Suppers. 
10:30 – 11:00 am – B.A.I.L.O. & Vendor Break
11:00 am – 12:00 pm – Women In Business Panel

Women in Business panel features SW OK women business owners.  We will have Q&A, time to talk about their best practices, use of technology, and marketing to drive business growth. The panel will consist of:
Rose Ducket- Brims and Accessories
Candy Hanza- Nice Ice Baby
Jill Peters- Auteur Management Solutions
Angel Melvin – Light Alive Marketing
Kristen Ward- Cache Chamber of Commerce
12:00 – 1:00 pm – Pick Up Box Lunch – B.A.I.L.O. & Vendor Break
1:00 – 1:15 pm – Door Prizes
1:15 pm – 2:15 pm – Joni Nash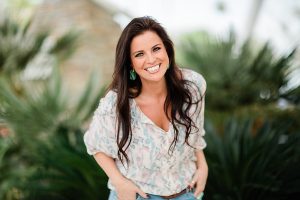 Joni has served in many capacities including Executive Director of the Pawhuska Chamber of Commerce. She is also owner/operator of The Cabin on the Coy T Ranch and operates as an independent-contract auctioneer specializing in benefit and non-profit fundraisers. In this capacity, she has been involved with the National Cowboy and Western Heritage Museum, Easter Seals, the Mark Harmon Project, Tulsa Boys Home, the National Wild Turkey Federation, International Professional Rodeo Association and Ducks Unlimited.
2:15 – 3:00 pm – Let's Connect Networking – B.A.I.L.O. & Vendor Break

Cost of the summit is $50.  Breakfast, lunch, and swag bag are included. 
If you have any special dietary needs, please contact Lynn Null at lnull@greatplains.edu.
Cameron University
McCasland Ballroom
2800 W. Gore
Lawton, Oklahoma