Laura Ransbottom
PF Unlimited
---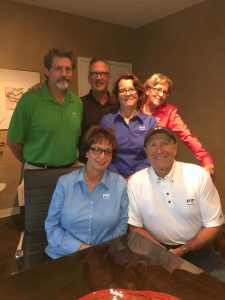 Laura Ransbottom has been a client and friend of the Women's Business Center since we started serving the Tulsa area. PF Unlimited in Tulsa specializes in promotional items, printing, corporate apparel, warehousing, graphic design and more!
Founded in and locally-owned since 1962 in Tulsa, Oklahoma, PF Unlimited enjoys the longevity afforded to only those companies who remain consistently client-focused and can be repeatedly relied upon to provide quality products and creative solutions on budget and on schedule. With a comprehensive suite of customizable client services including procurement, production management, graphic design, forms management, warehousing, inventory management, eSolutions, branded online company stores, fulfillment, reporting, and distribution/logistics systems, PF Unlimited is a single-source printing and promotional marketing supplier delivering value across enterprise disciplines including Management, Marketing, Procurement, Human Resources, and Finance.
Visit www.p-funlimited.com for more info.
Jan Laub
Granny's Bacon Drippings
---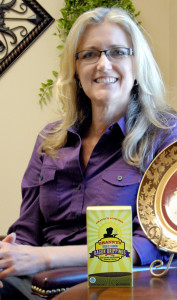 Bacon drippings gained a lot of credibility as a food seasoning when Granny's Good Ol' Fashion Bacon Drippings placed in the SpiritBank/Tulsa Community College Entrepreneurial Spirit Award competition. Jan Laub, owner of Twin Foods, Inc., took home a $5,000 prize.  Narrowed down from nearly 100 applicants, finalists spent the last six months pitching their business models while receiving coaching from Tulsa business leaders during four rounds of judging.
Laub said the idea for the product came to her after a gumbo recipe called for a cup of bacon grease.  "I didn't have bacon grease and I sure didn't want to fry a bunch of bacon just to get the grease so I checked in grocery stores to see if there was such a thing as pre-packaged bacon grease.  I didn't find any – now I knew there was a market for it."
That's when Laub began her market research and found the right connections to help her launch her business. One of those connections was REI Women's Business Center (REI WBC) .  She received assistance with her business plan, attended REI WBC training workshops, networked at REI WBC events and was put in touch with Oklahoma State University's Food & Agricultural Products Center.  The Center helped her with a nutrition label and water activity testing to determine shelf life.  OSU also contacted co-packers to produce and package the product.
For bacon drippings to place in a competition may be a bit surprising in our health-conscious, fat-cutting culinary world.  But, Granny's Good Ol' Fashion Bacon Drippings is a high-quality rendered bacon fat that adds smoky flavor to dishes, and according to Laub, it has less cholesterol and less saturated fat than cooking with butter, and there is zero transfat.  Neither does it contain sodium because it is smoked before curing.
"We were so happy to celebrate Jan's award-winning success and even more pleased to see her product on the shelf at Utica Square, Petty's Fine Foods, Reasor's Grocery Stores and other markets," Dr. Barbara Rackley, WBC Program Manager said.  "Jan's success is a great example of what can happen when entrepreneurs receive the assistance they need from all of Oklahoma's outstanding resources."
Leah Wietholter
Workman Forensics
---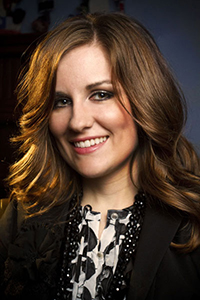 Save for the 19th century pipe and monocle, Leah Wietholter is a modern day Sherlock Holmes. As a Certified Fraud Examiner, licensed private investigator, and owner of Workman Forensics in Tulsa, Oklahoma, Leah Wietholter solves the mystery of the missing money for her clients. And as with most great adventures, Leah's began with humble means and great potential.
While working for the Federal Bureau of Investigation, Wietholter discovered an interest and talent for a profession rarely ventured by women: forensic accounting. Following employment with the FBI, Wietholter worked in public accounting for two years further specializing in this field as a Senior Certified Fraud Examiner. With nothing but invaluable experience and determination, Wietholter developed the concept for Workman Forensics, and within three months, the business was up and running in an appropriately unique office on 15th Street.
A participant and guest speaker with REI Women's Business Center workshops, Wietholter loves being an entrepreneur in Oklahoma and actively participating in the community by volunteering with non-profit organizations such as Junior Achievement of Oklahoma and the Resonance Center for Women. Wietholter also serves as President for the Tulsa Chapter of the Association of Certified Fraud Examiners, a member of the ACFE Chapter Awards Committee and a member of the Association of Certified Fraud Examiners Advisory Board.
During 2012, Wietholter was the City of Tulsa Mayor's Commission on the Status of Women and the Tulsa Women's Foundation Pinnacle Award recipient for business/corporate. Workman Forensics was nominated for both the Bixby Chamber of Commerce Small Business of the Year and New Business of the Year awards.
To learn more about Leah's successful business, visit www.workmanforensics.com.
Joan Bratcher
Arbuckle Wedding Chapel
---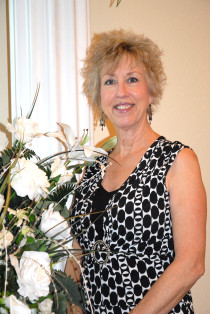 You are in the middle of developing your business, even building a facility, when the unforeseen knocks the wind out of you and your plan. Now what do you do?
That's what happened to Joan Bratcher when she was building the Arbuckle Wedding Chapel in Davis, Oklahoma. The former educator found herself on the other side of the learning spectrum. She didn't know anything about selecting a builder or engineers, and she was totally unprepared when the fire marshal could not approve the architectural engineering. She was also informed that she needed evacuation plans, special doors, and signs and still had other construction requirements to meet. "I almost quit," she said.
But, she didn't quit. Her entrepreneurial spirit kicked in again. She met all the requirements and tapped into good resources, like REI Women's Business Center (WBC). Here she was encouraged, met other women entrepreneurs, received quality training and made valuable contacts. She also learned the importance of a sound business plan which she reviews regularly. The WBC also opened up the world of the famous Dallas Market and she is now a buyer, something she says she could never have accomplished on her own.
For more info about this business, visit www.arbuckleweddingchapel.com
Laura Clark
The Umbrella
---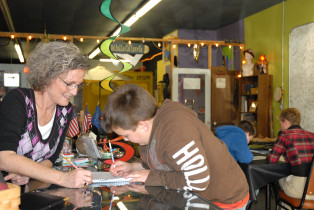 Laura Clark found herself in a very difficult and challenging situation. Life had thrown her a curve and she needed to be able to support herself and make plans for the future. "I needed something for the second part of my life," Laura said. "I knew I wanted to be a link in the next generational chain, one child at a time. A plan came to me for an after school, total child center providing a safe and fun learning environmnet, but I had no business experience."
In 2002, she began attending training workshops at REI's Women's Business Center (WBC) in Durant. "I had heard about business plans but didn't know one thing about them," said Laura.
Laura's idea turned into THE UMBRELLA, a child development center with a whole new concept. She would provide traditional education in a nontraditional setting. Laura said the business name originated from Psalm 91 which refers to "God's umbrella of love and protection." It was a fitting name since her mission was to provide a safe learning environment for children.
THE UMBRELLA began as an after-school tutoring service and now offers fitness training for 3rd through 6th graders, summer school, attitude and enrichment activities, art, voice/piano lessons and services to children with Dyslexia. Her students also had the opportunity to be part of Laura's newest venture, a children's book.
THE UMBRELLA is located at 310 West Main, downtown Durant. The business employs 10 certified teachers and serves 50 children per week.